12Day Topical Hair 4 oz. / 3-4 month supply
755702039970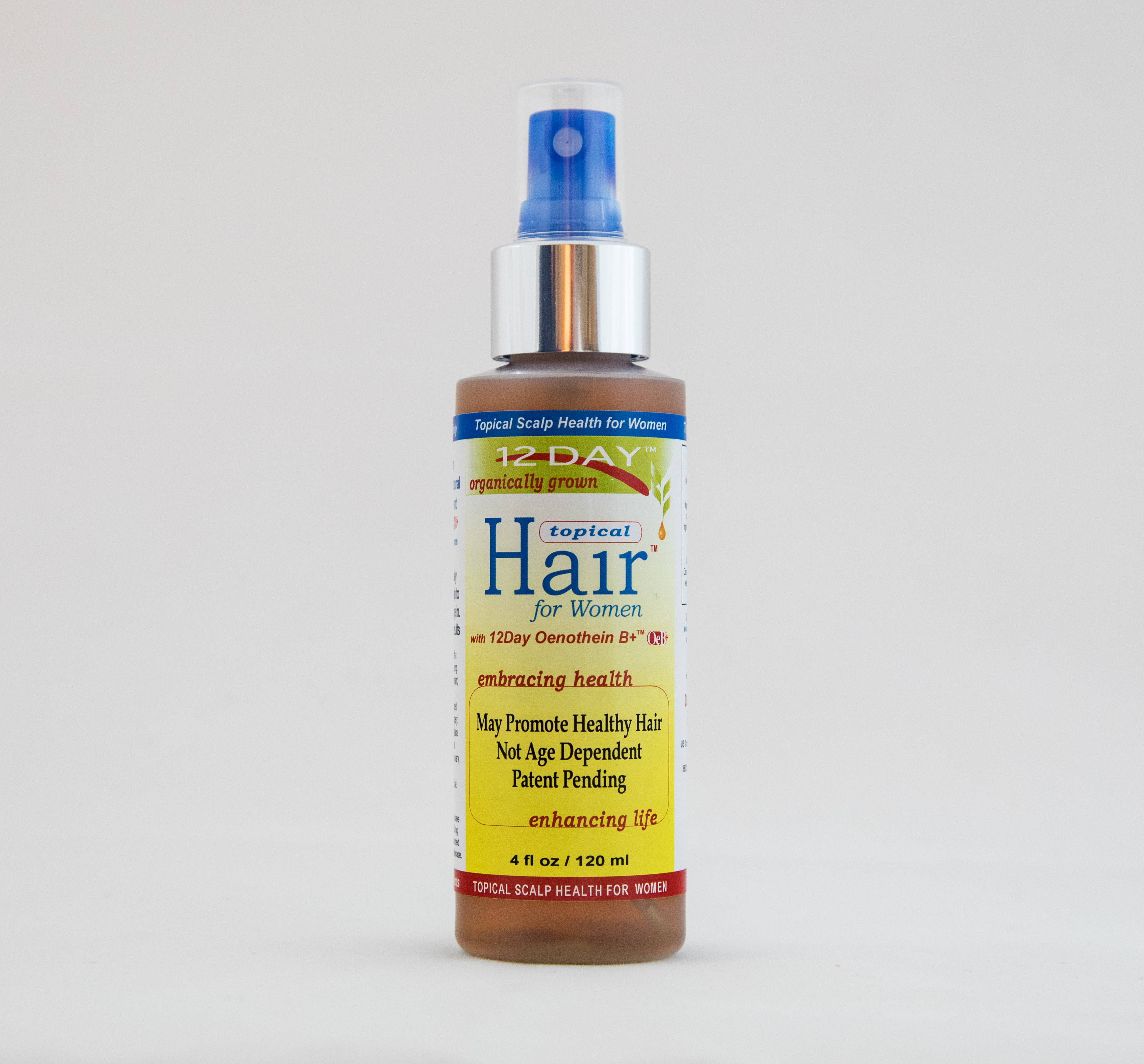 This is a amazing product with fast results and absolutely no side effects. Our Topical hair product which is clinically tested on over 1,500 subjects has been remarkable. We at Epilobium Inc. have looked for the right product for over ten years and this combination is the fruits of our labor. We recommend for best results the combination of our 12Day Hair (capsules or spray) with the 12Day Topical Hair product.
7 sprays morning and before bed - leave in. Depending on hair loss product should last 3-4 months.
100% NATURAL HAIR GROWTH for WOMEN. Best Hair Growth Formula Containing Naturally Grown Epilobium Parviflorum (Willowherbs) With Patent Pending Oenothein B+ Androgenic Alopecia Pattern Hair Loss Diminished Through 5A-Reductase Inhibition. Assists With Blocking DHT, Thinning Hair, Hormonal Hair Loss, & Female Pattern Baldness. Effectively Treats All Hair Types.

CLINICALLY STUDIED INGREDIENT & DOCTOR RECOMMENDED. All Epilobium Raw Materials Are Farmed, Manufactured, and Tested in Third Party Certified Laboratories in the USA. GMP Certified, FDA Approved Facility. The science of Epilobium and Oenothein B goes back 30 years from well-known Universities, and established research institutes internationally.

ADDITIONAL BENEFITS. In Addition to Having Healthy Hair, Our Product Assists In Hormonal Balance Through Aromatase Inhibition, And Helps Protect Against Excessive Estrogen Levels. Anti-Inflammatory And Antioxidant.

NO SIDE EFFECTS. Fight Hair Loss, Grow Hair Faster, Longer, Thicker, Fuller and Promote New Hair Growth!

IRONCLAD 120-DAY MONEY BACK GUARANTEE. 100% Satisfaction Guarantee Or Your Money Back. No Questions Asked. Order Your 12Day Hair For Women Product Today!