12Day Prostate 1 oz. / 30 day supply - drops
600155119802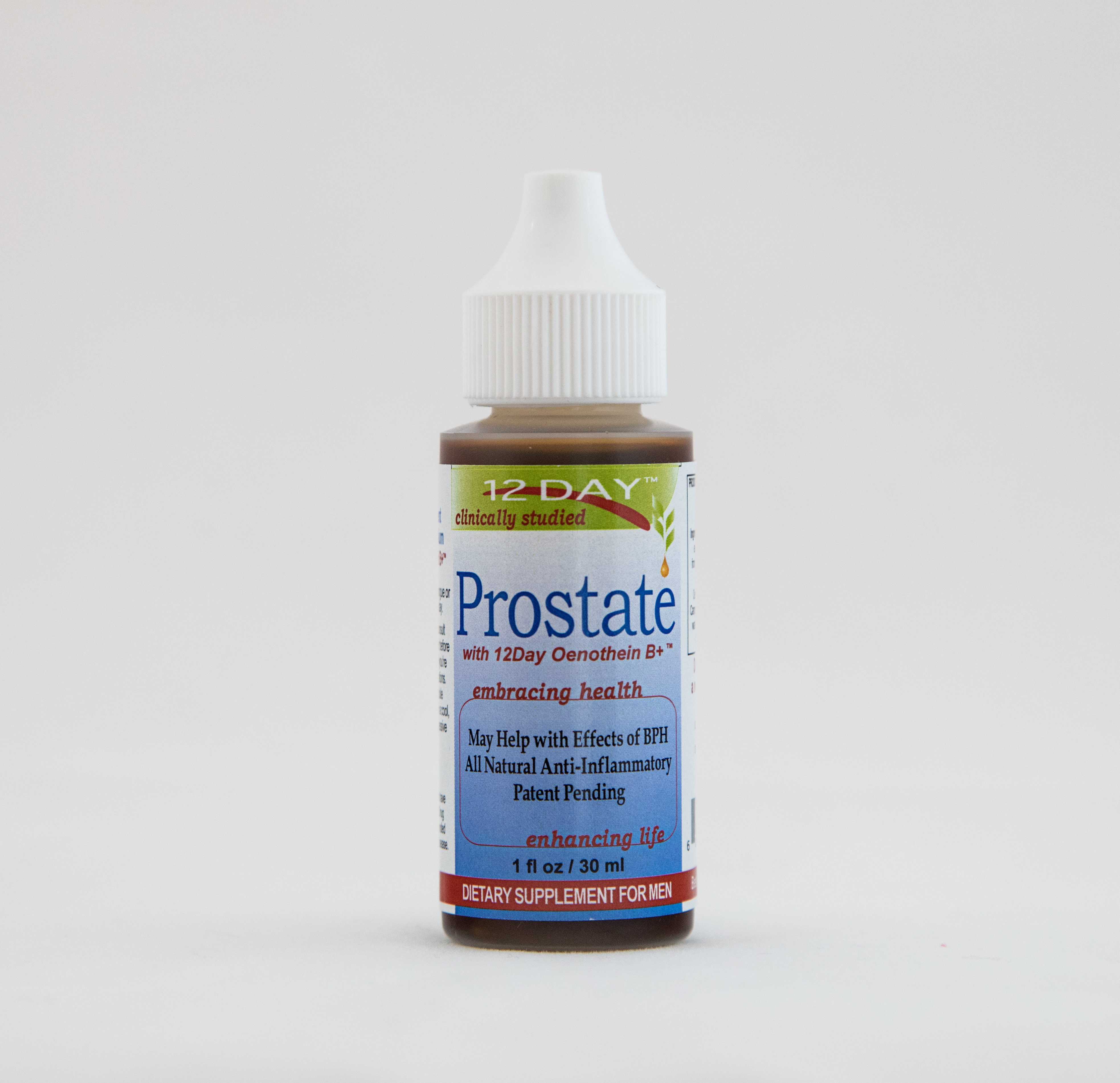 Works fast : Anti-microbial, Anti-bacterial, Anti-inflammatory and Anti-oxidant

100% NATURAL. Best Formula Containing Naturally Grown Epilobium Parviflorum (Willowherbs) With Patent Pending Oenothein B+

CLINICALLY STUDIED INGREDIENT & DOCTOR RECOMMENDED. All Epilobium Raw Materials Are Farmed, Manufactured, and Tested in Third Party Certified Laboratories in the USA. GMP Certified, FDA Approved Facility. The science of Epilobium and Oenothein B goes back 30 years from well-known Universities, and established research institutes internationally.

ADDITIONAL BENEFITS. In Addition to promoting a healthy prostate, this supplement is also an Anti-Inflammatory and Antioxidant.

NO SIDE EFFECTS.

IRONCLAD 60-DAY MONEY BACK GUARANTEE. 100% Satisfaction Guarantee Or Your Money Back. No Questions Asked. Order Your 12Day Prostate Product Today!

Testimonial : Richard from Arizona has used this product for 5+ years - age 65+ / This prostate product has worked for me for years and when I run out, I see the Difference - keep it coming.
---